ILARIA PERTOT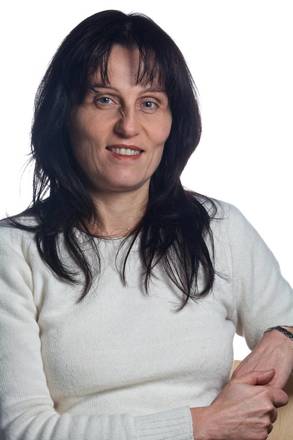 Phone

0461 615 515

Mobile Phone

335 8359204

E-mail

ilaria.pertotSPAMFILTER@fmach.it

Website
Her key qualifications and research experience are: epidemiology and biocontrol of diseases of apple, grape, berries and some horticultural crops. Most recent works focus on development of microbial biocontrol agents, evaluation of their side effects in the environment, mechanisms of plant self-protection and effect of climate on biocontrol agents' survival and activity.
Curriculum Vitae
Since 2001 she is lecturer at the University of Trento (course on grape pathology) and at the University of Udine (course on low impact technologies in grapevine protection). She was involved in several research projects, in particular the EU project REPCO (Replacement of Copper Fungicides in Organic Production of Grapevine and Apple in Europe Contract no. 501452) and the SafeCrop Centre (Centre for research and development of crop protection with low environment and consumer health impact). She currently coordinates and international project (EnviroChange) on Global change and sustainable.
She joined IOBC wprs in 2002 (WG: Integrated control of plant pathogens) and became Convenor of this WG in 2008, taking over from Yigal Elad. She was local organizer of the 8th WG meeting, held in S. Michele all'Adige, Italy on 9-13 June 2004 (Management of plant diseases and arthropod pests by BCAs and their integration in agricultural systems). She also attends meeting of the WPs Multitrophic interactions in soil and integrated control and Integrated protection in viticulture.