Edmund Mach
In 1874 the Diet of Innsbruck chose the Austrian doctor Edmund Mach as Director. At the time he was a young and brilliant research assistant at the Oenological and Pomological Institute in Klosterneuburg (Vienna).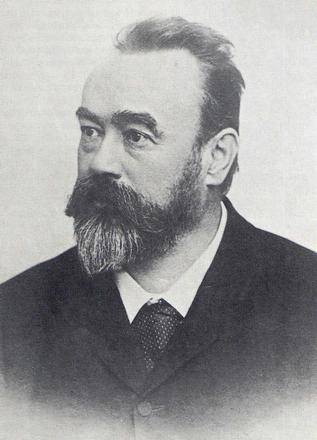 Edmund Mach presented a project which from the very beginning provided for an experimental station alongside the school, with attached farm, the institute being designed to serve inhabitants of the Tyrol on both sides of the Alps, both German-speaking and Italian-speaking.
The original statute established that the role of the school was not only to train competent farmers, but also to coordinate its activities with the experimental station and the farm, seeking to improve the characteristics and potential of agriculture.
Under the expert guidance of Mach, the school and experimental station in San Michele, initially designed to satisfy the needs of the South Tyrol alone and set up with modest funding, became known as a "model institute". Its fame soon extended beyond the frontiers of the region, making the names "Mach" and "San Michele" renowned in the field of viticulture.
It was an approach which was to characterise the institute throughout its history and which today takes concrete form in the relations between the school, research and the technical support provided to companies and farms.