Chief scientific office
(ADR) - Management of the scientific, research and technological operations of CRI.
The Research and Innovation Centre is led by ANNAPAOLA RIZZOLI.
She is responsible for the strategic development of the excellence of the scientists, facilities and technological resources. She helps to set the research and scientific priorities so that they line up with the overall mission and goals of the FEM.
---
Person in charge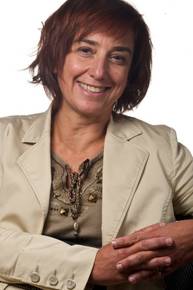 Phone 0461615433
Mobile Phone 3316950304
E-mail annapaola.rizzoliSPAMFILTER@fmach.it
---
Staff