Chief scientific office
(ADR) - Management of the scientific, research and technological operations of CRI.
The Research and Innovation Centre's Direction is responsible for the strategic development of the excellence of the scientists, facilities and technological resources. The Unit helps to set the research and scientific priorities so that they line up with the overall FEM mission and goals.
Communication and events, accounting activities, fundraising and reporting, welcome office, and secretarial activities operate under the responsibility of the CRI Direction.
---
Person in charge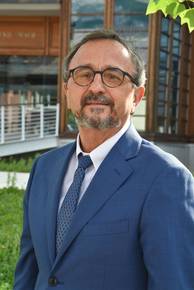 E-mail mario.pezzottiSPAMFILTER@fmach.it
---
Staff