ALESSANDRO GRETTER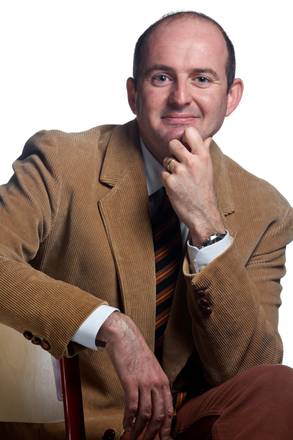 Activity
Working since 2008 at the Research and Innovation Centre of FEM he has previously supported the Communication group, acting as event manager and liaison officer with local institutions and stakeholders, in 2011 he was coordinator of the PhD Programme of FEM and he continued this activity until 2014 within the consortium GMPF and FIRS>T .
Based on his 20 years long experience in local development and project management, he is involved in several activities connected with the topic of SSH, Adaptation to Climate Change and Natural Resources Governance. He also collaborate with the Head of Centre and Grant Office in creation of international research networks and writing of projects (in particular related to Alpine area).
Between 2011 and 2016 was member of the Trentino Landscape Observatory and since July 2016 he is acting as a co-member of the Action Group n. 7 "Ecological Connectivity & Green Infrastructure" of Alpine Macro-Region (EUSALP) in behalf of the Autonomous Province of Trento.
Research activity
Between 2008 and 2013 FEM coordinator of the project "OPENLOC – Public policies and local development. Innovation strategies and local effects of global dynamics", coordinated by University of Trento, Department of Economics.
Since February 2011 until June 2016 he was a member of the "Landscape Observatory" of Autonomous Province of Trento, as representative of FEM.
Research interest are on Human Ecology, Socio-Economic analysis of rural and mountain territories, landscape governance, planning and sustainable development. He is author and co-author of more than 20 scientific and technical-scientific publication.
Curriculum Vitae
Graduated in Economics (Trento, 1998) and Environmental Economics (Siena, 2008), he holds a PhD in Geography from the University of Innsbruck (Austria, 2020) about "Socio-economic effects of multi-level dwelling in Alps". He has spent a period at Department of Economics and Geography at Durham University (United Kingdom) during the ERASMUS programme. From January 2001 until December 2007 has worked at Centro di Ecologia Alpina (Centre for Alpine Ecology) in Trento. The research in the socio-economic sector has been accompanied with management of local development projects (two of them financed by EU: RECITE II "Learning Sustainability" and INTERREG IIIC "Reseau Europeén de Tourisme de Village") and coordination of the communication activities (as member of the Italian Journalist Federation since 2004). His experience in the management of education and training activities, started in 2002 when he was involved in the coordination of the Master Course "Managers for Local Sustainable Development" organised by Italian Ministry for Environment and FORMEZ. As consultant has worked for Autonomous Province of Trento with the European and International Affairs Department in the INTERREG IIIC "Euromountains.net" Project and with the Mountain and Forest Resources Department in the implementation of the Local Law 7/2005 ("Territorial Governance").