ANNA ELISABETH ERIKSSON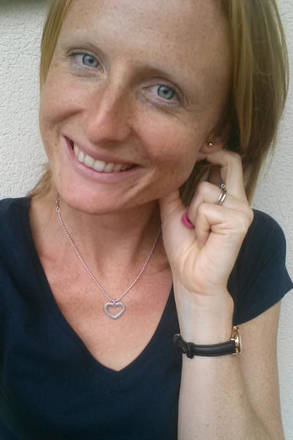 Phone

0461615559

E-mail

anna.erikssonSPAMFILTER@fmach.it
Supporting activities
Anna collaborates with the Director and the Communication Group at the Research and Innovation Centre with organization of events and public communication. She is working within a project in "Public communication of science" with the partners belonging to the Education and Research System STAR of the Trentino region. The project aims to mediate scientific results of agricultural, environmental and food interest to the society, in order to bring the research of Fondazione Mach closer to the public, both at a local and international level.
Research activities
She is involved in the project E-STaR (Educating Society in the value of Research in the Agricultural, food and environmental area, combining new Technology and conventional tools), funded by the Autonomous Province of Trento from 2017 to 2020.
The purpose of the call "I comunicatori STAR della Scienza" was to stimulate the acquisition of new skills and the design of innovative methodologies to relate science and society: make science and technology more attractive to young people, increase the public interest for innovation and bring activities related to science outside the laboratory context.
With the aim of creating a dialogue between researchers and citizens within the Trentino System of Higher Education and Research (STAR) and highlighting some projects at Fondazione Edmund Mach (FEM) with important repercussions on the Trentino territory, the E-STaR project aims to present innovative methods of scientific communication based on the keywords involvement, education and awareness, materialized in video, web, images and languages that are more accessible to citizens and in line with the younger generation.
Curriculum Vitae
Born in Sweden in 1984, graduated in 2009 with a Master of Science in Horticulture at the Swedish University of Agricultural Sciences (SLU, Sweden). She made an ERASMUS at the Agricultural Faculty of Bologna University.
Anna holds a PhD in Agricultural Sciences at Fondazione Mach in collaboration with Pisa University and the Scuola Superiore Sant'Anna (Pisa). During her PhD she was studying the vibrational communication of insects in the group of Agriculture Entomology and with a stage period at the National Institute of Biology in Ljubljana (Slovenia). The aim of the thesis was to understand how insects communicate by means of vibrational signals and how such signals could be used within pest management for control of insects with a low environmental impact.
She followed a Post doc project at the Centre for Mind/Brain Sciences (CiMEC) at Trento University about the olfactory system of Drososphila suzukii and D. melanogaster through electrophysiological and behavioural experiments.