ROBERTO ZORER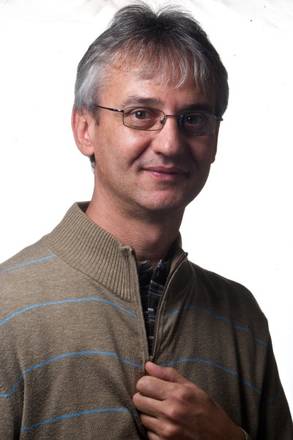 Phone

0461615570

E-mail

roberto.zorerSPAMFILTER@fmach.it

Publication
Research activity
From 1998 to 2003: researcher in ecophysiology, gas exchange measurements at Centro di Ecologia Alpina (CEA), Viote del Monte Bondone, Trento;
Since 2004: researcher in plant physiology, viticulture, GIS modelling at FEM.
Research interests
The main interest regards plant physiology and eco-physiology. Technical skills and competences include fluorescence, gas exchange, leaf optical properties, plant water status, and microclimate characterization. Laboratory activities regard the use of UV-VIS Spectrophotometer, VIS-NIR Spectrometer, NDVI-systems, SPAD meter, photography, and microscopy.
Basic GIS knowledge supports land suitability studies for viticulture.
Curriculum Vitae
1986–1991 University degree in Biology at the Padua University on the biology, ecology, biomonitoring, symbiosis of lichens;
1993–1997 Ph.D. on Lichens, biology of the symbiosis, plant physiology at the Institute of Plant Physiology (Salisbury University, Austria).