Conservation genetics
Research unit (CG)- Biodiversity is composed of three layers: ecosystem diversity, species diversity and genetic diversity.
Without enough genetic diversity, populations can't cope with environmental changes. The mission of the group is to apply sound molecular ecological approaches to study genetic diversity of vertebrate natural populations. Our focus is to understand the main biotic and abiotic drivers of the observed patterns of intra-population diversity and inter-population genetic differentiation. Through conservation genetics we aim at promoting sustainable and scientific-based management of biodiversity resources, with specific attention on mountain areas. Our studies are particularly oriented to the spatial and temporal dimension, thanks also to the possibility of analyzing DNA retrieved from ancient specimens.
Click here for more details.
Main publications
Vernesi C., Rocchini D., Pecchioli E., Neteler M., Vendramin G.G., Paffetti D. (2012). A landscape genetics approach reveals ecological-based differentiation in populations of holm oak (Quercus ilex L.) at the northern limit of its range. Biological Journal of the Linnean Society 107, 458-467.
Fontanesi L., Martelli P.L., Scotti E., Russo V., Rogel-Gaillard C., Casadio R., Vernesi C. (2012). Exploring copy number variation in the rabbit (Oryctolagus cuniculus) genome by array comparative genome hybridization. Genomics 100, 245-251.
Meraner A., Gandolfi A. (2012). Phylogeography of European grayling, Thymallus thymallus (Actinopterygii, Salmonidae), within the Northern Adriatic basin: evidence for native and exotic mitochondrial DNA lineages. Hydrobiologia 603, 205-221.
Casabianca S., Penna A., Pecchioli E., Jordi A., Basterretxea G., Vernesi C. 2012. Population genetic structure and connectivity of the harmful dinoflagellate Alexandrium minutum in the Mediterranean Sea. Proceedings of the Royal Society of London-series B 279, 129-138.
Lari M., Rizzi E., Mona S., Corti G., Catalano G., Chen K., Vernesi C., Larson G., Boscato P., De Bellis G., Cooper A., Caramelli D., Bertorelle G. (2011). The Complete Mitochondrial Genome of an 11,450-year-old Aurochsen (Bos primigenius) from Central Italy. BMC Evolutionary Biology 11, 32.
Penna A., Fraga S., Batocchi C., Casabianca S., Giacobbe M.G., Riobò P., Vernesi C. (2010). A phylogeographic study of the toxic benthic dinoflagellate genus Ostreopsis Schmidt. Journal of Biogeography 37, 830-841.
Crestanello B., Pecchioli E., Vernesi C., Mona S., Martinkova N., Janiga M., Hauffe H.C., Bertorelle G. (2009). The Genetic Impact of Translocations and Habitat Fragmentation in Chamois (Rupicapra) spp. Journal of Heredity 100, 691-708.
Vernesi C., Bruford M.W., Bertorelle G., Pecchioli E., Rizzoli A.P., Hauffe H.C. (2008). Where's the Conservation in Conservation Genetics? Conservation Biology 22, 802-804.
Mona S., Crestanello B., Bankhead-Dronnet B., Pecchioli E., Ingrosso S., D'amelio S., Rossi L., Meneguz P.G., Bertorelle G. (2008). Disentangling the effects of recombination, selection, and demography on the genetic variation at a major histocompatibility complex class II gene in the alpine chamois. Molecular Ecology 17, 4053-4067.
Milani D.L., Vai S., Modi A., Pecchioli E., Girardi M., Pilli E., Lari M., Lippi B., Ronchitelli A., Mallegni F., Casoli A., Bertorelle G., Barbujani G. (2008). A 28,000 years old Cro-Magnon mtDNA sequence differs from all potentially contaminating modern sequences. PloS ONE 3: e2700.
Projects
ConGRESS EU FP7 three-year project - development of web-based tools for making conservation genetics resources easily accessible (Cristiano Vernesi).
ABaTe - Population genetic analyses on grayling and barbel in the Adige river basin: identification of autochtonous stock (Andreas Meraner).
CEDROGEN-PNS - Conservation genetics study on capercaille from Stelvio National Park (Barbara Crestanello).
---
Person in charge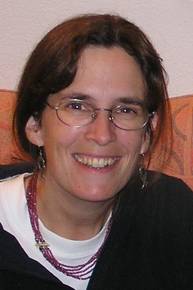 Phone 0461615558
Mobile Phone 3487263653
E-mail heidi.hauffeSPAMFILTER@fmach.it
---
Staff