CHIARA ROSSI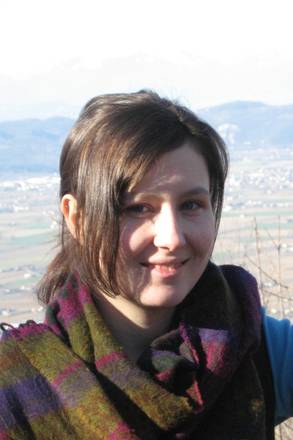 Phone

0461615150

E-mail

chiara.rossiSPAMFILTER@fmach.it
Research activity
Chiara will be studying the ecology of the Ljungan virus (LV), a potentially zoonotic pathogen isolated for the first time from bank voles in Sweden in 1998 and recently discovered in northern Italy. She will investigate the presence and prevalence of the virus in several species of wild and domestic mammal in northern Italy and across Europe, in order to evaluate the genetic variation in the strains of the virus and gain important information for future vaccine development (also in collaboration with the Rodent-Borne Disease WP of the project EDENext).
Research interests
Her research interest focuses on biodiversity, ecology, molecular biology and eco-epidemiology.
Curriculum Vitae
Chiara studied Evolutionary biology at the University of Padua, where she gained her Master's degree in October 2009 defending her thesis entitled 'Presence of HA1 (Hair alpha-keratin-like) gene in the genome of different species of reptile and an investigation on beta-keratin in lizard and crocodile'.