MARIA CRISTINA VIOLA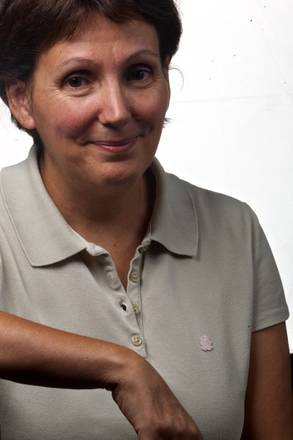 Phone

0461615394

E-mail

mariacristina.violaSPAMFILTER@fmach.it
Research activity
Maria Cristina performs laboratory and microscopy activities in support to research projects in the environmental and aerobiological field. She takes care of the weekly monitoring of airborne spores and allergenic pollens, performed in support of allergic sufferers. Specifically, she carries out the collection, preparation and quali-quantitative microscopic analysis of air samples, and keeping the pollen collection (palinoteca) up to date. She also prepares sections of leaf blades for the microscopic validation of ozone injuries on vegetation.
Research interests
All research activities involving bio-indicators and environmental monitoring.
Curriculum Vitae
High school diploma. Vocational training courses:
Mapping the biological quality of watercourses: macroinvertebrate community analysis (IASMA 1996);
Update on aerobiological monitoring at the University of Perugia (2005);
Ozone visible injury on vegetation: assessment and validation (FEM 2008).