SIMONE LARGER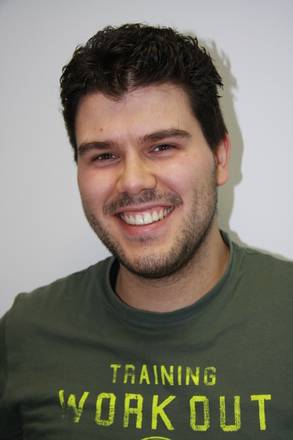 Phone

0461615130

E-mail

simone.largerSPAMFILTER@fmach.it
Research activity
Since 2010 Simone has worked in the Sequencing and Genotyping Platform. His application fields are middle-high throughput DNA and RNA extraction, capillary sequencing, SSR and SNP genotyping assay. He is specialized in management of robotic platform (by Tecan), capillary electrophoresis sequencer analyzer (3730xl and 3130xl by Life Technologies) and array scanner (iScan by Illumina).
Research interests
Population Genotyping
Green Biotechnology
Curriculum Vitae
Simone studied Techniques of Biomedical Laboratory at the University of Verona. In 2010 he obtained his bachelor's degree with the thesis "Development of molecular markers in conserved regions between apple and peach by High Resolution Melting".