FLORIANA MARIN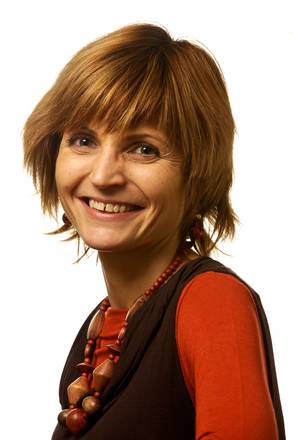 Phone

0461615543

Mobile Phone

3357440196

E-mail

floriana.marinSPAMFILTER@fmach.it
Support
Floriana coordinates scientific events organisation and dissemination initiatives. Moreover, she manages editorial activity and website contents.
Research
Before and during her PhD programme, Floriana has been involved in several research projects. Her activities mainly focused on the public perception of GMOs. However she collaborated also in other projects concerning the introduction of "new" food products in the market, as well as the exploration of people attitudes toward new technological products for work and study activities. Thanks to these works she had the opportunity to acquire deep knowledge of academic environment and scientific processes as well. Such an experience has been proven very useful to effectively manage with scientific public and stakeholders, both at the local level and internationally.
Curriculum Vitae
After obtaining her degree in Economics (Trento) she applied for a Ph.D. position at the University of Trento. In 2007 she concluded successfully the XIX doctoral programme in "Environment and Mountain Economics" with a dissertation about the consumer attitudes towards hypothetical GM food. During the PhD programme, Floriana attended several courses on qualitative and quantitative data analysis, as well as a master course class on Environmental law (Bolzano, Italy). After the doctorate she started to work at FEM Research and Innovation Centre as science communication and events officer. Her interests deal with innovative ways of doing science communication, with particular attention to the involvement of the non-expert audience. To improve her skills in this field she attended a master course in "Events management" (Milan, Italy) and the International School of Scientific Journalism and Communication (Erice, Italy).