KIERAN MICHAEL TUOHY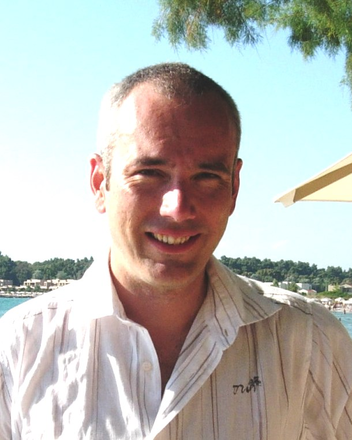 In Charge of

E-mail

kieran.tuohySPAMFILTER@fmach.it

Website

Publication
Research Activity
Kieran Tuohy's research focuses on measuring diet:microbe interactions in the gut and how they influence host health and disease risk. He is particularly interested in how prebiotics, fibers, polyphenols and probiotics mediate their purported health benefits in humans, especially those linked to metabolic disease risk and obesity, healthy ageing and immune function. He uses a combination of metagenomics and metabolomics strategy to measure how different foods and diets can influence metabolic and immune function using in vitro and in vivo models, and humans feeding studies.
Research Interests
Whole plant foods for healthy ageing and reducing metabolic disease risk
Functional properties of fruits and whole grain cereals
Dietary modulation of the gut:liver:brain axis
Food bioactive/functional ingredient cause and effect relationships
Dietary modulation of the gut microbiota
Microbiota structure and metabolic function
Combined "omics" approaches for studying diet:microbe interactions in the gut
Design and testing of novel functional foods (probiotics, prebiotics, polyphenols)
In vitro models of the human gut microbiota
Curriculum Vitae
Kieran Tuohy received his PhD from the University of Surrey (UK) in 2000. Between 2000 and 2006 he worked as a post doctoral researcher in the Food Microbial Sciences Unit of Professor Glenn Gibson, University of Reading and in 2006, was appointed lecturer in the Department of Food Science and Nutrition, University of Reading. He joined Fondazione Edmund Mach in May 2010 and now leads the Nutrition and Nutrigenomics Research Unit . He is an associate editor of the European Journal of Nutrition and the Journal of Functional Foods, and is co-chair of the ILSI Europe Functional Foods task force (http://ilsi.eu/task-forces/nutrition/functional-foods/ ). He has over 100 peer reviewed articles in the area of gut microbiota and functional foods.