URSKA VRHOVSEK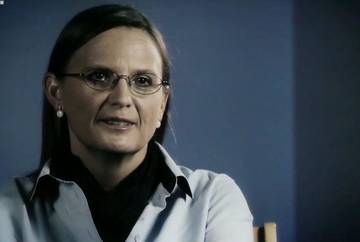 In Charge of

Phone

0461615140

E-mail

urska.vrhovsekSPAMFILTER@fmach.it

Website
Research activity
She currently leads the metabolomic platform at FEM/IASMA which is a core technology necessary to perform competitive studies in the fields of functional genomics and nutrigenomics. She is supervising graduation and PhD thesis and coordinating national and bilateral projects.
Research interests
Her scientific fields of work are food chemistry and human nutrition. The major part of her research activity is devoted to the studies of food composition especially berries, apples, grape and wine. She is also interested in study the mechanistic approaches of polyphenols absorption in different models, cell cultures, rats and humans. Her current primary scientific interest is metabolomics.
Curriculum Vitae
Dr Urska Vrhovsek got her degree in Food technology from University in Ljubljana (Slovenia), and PhD in Enology from University of Vienna (Austria). She was employed at Biotechnical faculty in Ljubljana (Slovenia); Agricultural institute of Slovenia and from 2005 she is employed at FEM. She has a title of assistant professor at Biotechnical faculty in Ljubljana in the field of wine chemistry. During her carrier she was a visiting scientist at UC Davis with prof. A.L. Waterhouse, Dept of Viticulture and Enology and prof. O. Fiehn – UC Davis Genom center, and at Scottish Crop Research Institute,Invergowrie, Scotland with dr. G. McDougall. She is a member of the expert body of Slovenian Research Agency for the evaluation of Slovenian national projects.