ELENA FRANCIOSI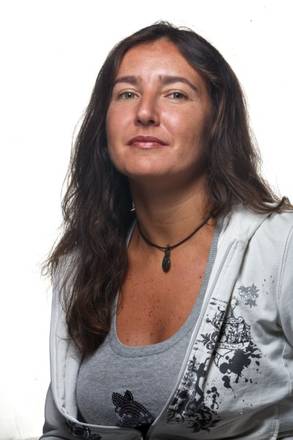 Phone

0461615117

Mobile Phone

3357822123

E-mail

elena.franciosiSPAMFILTER@fmach.it
Research activity
FERMALGA Project: formulate micro-cultures of selected wild bacteria which could play an important role in lowering to not-dangerous amount the spoilage bacteria without standardising the cheese production and keeping the originality of the sensory characteristics.
Establishment of 16S rRNA amplicon bioinformatics pipeline for phylogenetic profiling of bacteria mixtures.
Research interests
My main interests are food microbiology, biotechnology and new food projecting. The basic concept is that bacteria and processing technologies are the main ingredients making the differences among all fermented foods.
Curriculum Vitae
I started my work at the IASMA-Edmund Mach Foundation in December 2002. I worked as collaborator in three projects: i) "Valorizzazione e salvaguardia della microflora caratteristica delle produzioni casearie italiane" ii) "Metodi innovativi di rintracciabilita` di origine e di processo a tutela di produzioni lattiero-casearie tipiche locali'' iii) "Realizzazione di lattoinnesti specifici per la produzione dei formaggi tipici trentini". All these projects had as common aim to study the bacterial biodiversity in milk, and local cheese production. We obtained a micro-bank of about 3.000 strains and the ones showing better technological aptitudes were used in experimental productions in two dairy factories of Trentino province.
From October 2006 I started my PhD in Food Science and Biotechnology at the Bologna University within the project "Qualità della filiera Grana Trentino", studying the effects of different storage system and temperatures of milk on the microbiota development in milk and cheese.