Sensory quality
Research unit (QS) - The unit combines skills and objectives of the Sensory Quality Group and of the Volatile Compound Facility.
Mission
Understanding the mechanisms underlying the perceived quality of food and the physiological and psychological factors that influence perception, preference development and consumer behaviour.
Supporting food choices associated with health and wellness.
Maintaining and developing a sensory / instrumental / statistic facility to support innovation in the agroindustry.
Research lines and main methodologies
Sensory analysis. Innovative methods for the multidisciplinary investigation of sensory quality and consumer choice. In addition to its fundamental relevance, the research activity supports innovation in agroindustry, in particular at local level.
Instrumental analysis. Novel, non-invasive, rapid, on-line techniques for product characterization and process monitoring in the agri-food sector or in other fields of interest to FEM. Of particular relevance the technology for rapid and highly sensitive monitoring of volatile compounds based on direct injection mass spectrometry.
Statistic analysis. Software development and implementation of innovative statistical approaches for the analysis of sensory (descriptive and hedonic) and instrumental data and their correlation to identify the drivers of sensory quality and set descriptive and predictive models.
Main publications
Here the publication list.
Projects
ItalianTaste - studying Italian food preferences and their individual variability in relation to physiological and psychological indexes (in collaboration with the Italian Society of Sensory Science)
The sensory quality of the apple - varietal screening by means of sensory and instrumental techniques to identify key drivers of liking and study of sensory variability of new apple selections (in collaboration with the Consorzio Innovazione Frutta)
Trentingrana - optimization of the quality control system of Trentingrana in relation with perceived quality (in collaboration with Consorzio dei Caseifici Trentini)
VocCheese (Tracing Volatile Organic Compounds in cheese production chain) - monitoring cheese flavour by sensory and instrumental methods throughout the whole cheese production (in collaboration with University of Padova and University of Udine)
Mono-varietal oils - Characterization of the volatile component of oils from a large collection of olive varieties (in collaboration with CNR IVALSA)
InTra - Local Ingredients and Advanced research for natural high quality cosmetics – supporting innovative product and method development in a cutting edge laboratory. Industrial research project with AreaDerma Ltd. (financing LP 6/99)
PreBiOil - design of commercial products with prebiotic and nutraceutical properties as part of the olive oil production chain - supporting by sensory methods the development of new products. Industrial research project with Oliocrù Ltd., financing LP 6/99
Illy2: Characterization of coffee volatile compounds by direct injection mass spectrometry. Industrial research project
FerMicOH: development and application of direct injection mass spectrometry methods for the characterization of volatile compounds emitted by raw material for the food industry. ; industrial research project
oVOC: Leveraging the antioxidant role of volatile isoprenoids for improving grapevine resistance to ozone and temperature stress. H2020 IF GF EU 2015-18
For more information visit the Sensory Lab website!
---
Person in charge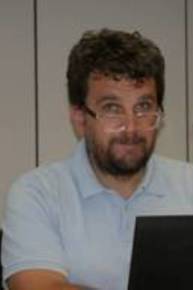 Phone 0461615187
Mobile Phone 3358386127
E-mail franco.biasioliSPAMFILTER@fmach.it
---
Staff