Biology and physiology
Research unit (BFV) - Functionally characterize the genes identified in the genome of grapevine, apple and strawberry to dissect the molecular basis of fruit quality and plant defense against pathogens.
Mission of the unit is the functional characterization of the genes identified in the recently sequenced genomes of grapevine, apple and strawberry and understand how they affect the biology and physiology of these crops. Specifically, we are interested in understanding the molecular basis of i) plant defense against fungal pathogens as well as ii) fruit development.
Final aim of the research activities will be to select "resistance genes" and "quality genes" useful for obtaining new varieties by marker assisted selection or new breeding technologies, but also provide new knowledge which impacts field activities.
Gene functional analysis is based on the analysis of their expression and regulation, at transcriptional, post-transcriptional and epigenetic level, and on the characterization of the proteins encoded by these genes. To this aim, the lab takes advantage of molecular, genetic and bioinformatic approaches, as well as of transgenic plants expressing the genes of interest.
---
Person in charge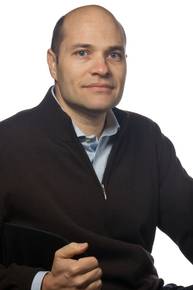 Phone 0461615314
E-mail claudio.moserSPAMFILTER@fmach.it
---
Staff