LARA GIONGO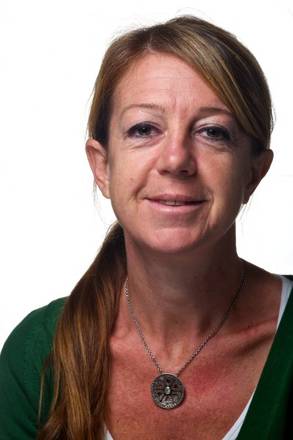 Phone

0461519125

Mobile Phone

3356689367

E-mail

lara.giongoSPAMFILTER@fmach.it
Research activity
I am responsible for the FEM-IASMA germplasm evaluation and breeding program relating to the genetic improvement of raspberry (Rubus spp.), blueberry (Vaccinium spp.), strawberry (Fragaria spp.) and cherry (Prunus spp.), along with other minor crops. The aim of the activity is to develop new varieties and to focus on specific quality traits of interest for the breeding programs, and mainly for plants and fruits suitable to the fresh market. I have coordinated or have been involved in national and international research and industry projects, mainly focusing on soft fruit improvement, fruit quality, plant growth cycle, and development of new products and process studies.
Research interests
Genetics and genetic diversity of berries, plant development, plant-environment interaction, human nutrition, food and in particular fruit quality.
Curriculum Vitae
1997 MSc Biology "Autonomous steroidogenesis in the rat kidney", University of Padova, Italy.
1997-1998 Post Graduate grant in Genetics "Clock genes in D. melanogaster", University of Leicester, UK.
1999-2003 Research on apple and berries breeding at Ente CRA, Italy.
2008-2010 MSc Nutrition and Dietetics "Effects of blueberry consumption in obese and overweight children", Polytechnic University of Marche, Italy.
2009-present Plant breeding specialism, Wageningen Business School at Wageningen University, NL.
2003-present Small fruit breeder FEM-IASMA (permanent position), Italy.