PAOLO MARTINATTI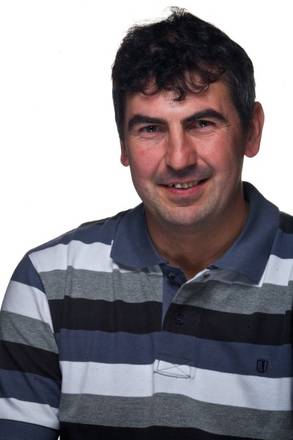 Phone

0461609146

Mobile Phone

3316906191

E-mail

paolo.martinattiSPAMFILTER@fmach.it
Since 2007 is working at the Edmund Mach Foundation as Technologist Experimenter on strawberry and small fruits, focused on: implementation and preservation of germplasm of strawberry in the FEM collection; research on the vegetative-productive development of plants; analysis of pre-and post-harvest production and agronomic-physiological investigations related to environmental aspects.
Research interest
Forecast and production planning (growth and maturation curves); manipulation of cycles and growth rhythms out in the field and in nursery; architectural and eco-physiology analysis of plants.
Curriculum Vitae
1988 High school diploma "Land Surveyor", Agriculture Institute of San Michele all'Adige.
1996 University diploma in Food Technology specialization in Viticulture and Oenology,UniversityofUdine, thesis: "Effects of Soil Management in the Inter-Row and of Rootstock on the Vegetative-Productive Behaviour of the cv. Chardonnay in the Trentino Environment", awarded the title of "Oenologist".
1998-2006 Technical responsible at the Farmer Cooperative: C4 of "La Trentina" and "Sant'Orsola".
2004 Enabling as Freelance Graduated Agro-technician.
2004 Bachelor degree in Viticulture and Oenology-class XX, University of Udine, thesis: "The Ampelografic and Genetic Characterization and Historical Contextualisation of some Old Vines of Trentino".