CRISTIANO VERNESI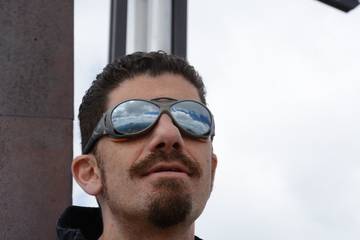 Phone

0461615671

Mobile Phone

3316471339

E-mail

cristiano.vernesiSPAMFILTER@fmach.it

Website

Publication
Research activity
Conservation genetics: analysis of genetic/genomic diversity and differentiation in natural populations of mainly vertebrate species from mountain ecosystems. Reconstruction of biogeographical scenarios with molecular tools. Study of biotic and abiotic factors affecting the distribution of genetic diversity, also in relation to environmental features (landscape genetics). aDNA: extraction and typing of DNA from ancient samples for studying processes such as local extinction, domestication and hybridization. Molecular-based taxonomic identification of environmental samples (e.g. air, ice cores). Translation of scientific results into practical management and conservation actions.
Research interests
My interest is the reconstruction of evolutionary scenarios by means of molecular tools. By collecting data on several species from the mountain habitats I aim at understanding whether and which are the correlations among the 3 biodiversity levels: gene, species and ecosystems. Recently, I started research lines to exploit the information embedded in environmental samples that sometimes, like in glaciers, can be tracked back to centuries or even millennia before present.
Curriculum Vitae
Work experience:
present-02/2008 researcher, PI, Research and Innovation Centre – Fondazione E. Mach
01/2008-09/2004: researcher, Centro di Ecologia Alpina (Trento, Italy),
01/2000-07/2004: researcher, Dip. Biologia Evoluzionistica, University of Ferrara, (Italy)
07/1997-07/1999: researcher, University of Florence ( Italy), post-doc fellowship
Education:
12/1996: PhD in Anthropological Sciences (molecular anthropology, evolution, phylogeny) - University of Florence, Italy.
07/1992: Degree in Biological Sciences (physiology , neuroscience) University of Florence, Italy.
Teaching and academic roles
2008-2000 Master courses in evolutionary genetics, anthropology (University of Ferrara and Florence)
PhD students tutoring; peer reviewing in more than 10 ISI journals