MIRCO RODEGHIERO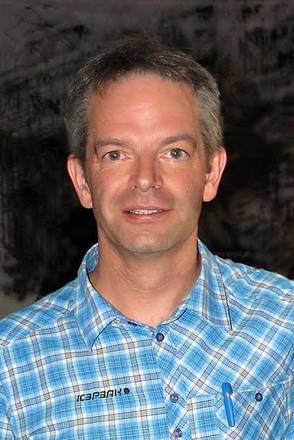 Phone

0461615870

Mobile Phone

3356014134

E-mail

mirco.rodeghieroSPAMFILTER@fmach.it

Publication
Research activity
His research activity focuses on soil carbon dynamics. He carried on soil respiration measurements in forest and grassland ecosystems. At present he is focusing on soil respiration partitioning and belowground C input with the use of stable isotopes. He is also investigating nitrogen effects on soil carbon dynamics and effects of land use change on soil carbon stocks.
Research interests
His research interests focuses on the effects of climate change on soil carbon and nitrogen dynamics in relation to plant physiology. Soil C stock inventory, soil carbon variations in space and time are also major research topics. He is the co-editor of a book, the author of two book chapters and about twenty papers in ISI journals.
Curriculum Vitae
He obtained a PhD in Forest Ecology in 2003 at the University of Padova. He graduated with a master thesis in forest entomology. He started his research career as a tree physiologist in 2000 at Centre for Alpine Ecology. In 2007 he joined the Fondazione Edmund Mach continuing the research work on climate change effects on forest ecosystems and soil carbon dynamics. He participated to the research of the European projects Carbomont, Carboeurope, Carboeurope IP and NitroEurope. He has been the national delegate for Italy and member of the management committee of the COST Action 639 (Greenhouse gas budget of soils under changing climate and land use).