MONICA TOLOTTI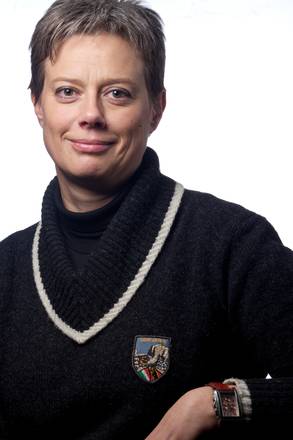 Phone

0461615256

E-mail

monica.tolottiSPAMFILTER@fmach.it

Publication
Research activity
Dr. Tolotti is a permanent research of the FEM/CRI Hydrobiology group. She's been working for around 20 years in local and EU funded projects on limnology of high altitude, mountain and Perialpine lakes, focussing her activity on ecology of phytoplankton and periphytic diatoms at different spatial and temporal scales, from regional surveys of remote aquatic ecosystems, to paleoecological investigations addressed at the reconstruction of lake environmental and ecological evolution during the last centuries to millennia. In her activity she combines classical biological research with the application of innovative approaches both in paleoecology (e.g. XRF, stable isotopes) and in the study of aquatic microbial biodiversity (through NGS techniques).
Her current research activity focusses on:
the paleoecological reconstruction of the evolution of the large Italian subalpine lakes (Garda, Idro, Iseo, Como, Maggiore, Lugano) during the last two centuries, i.e. since the beginning of the industrial era and the end of the Little Ice Age. The final goal of the research is to improve prediction of future lake vulnerability and evolution within a context of increasing human stress and climate change, based on the study of lake responses to past environmental changes;
disentangling the effects of the Alpine deglaciation on water chemistry , biodiversity and ecological functions of Alpine headwaters. Beside the complex effects of melting glaciers on Alpine hydrology and biodiversity, and on the formation of new periglacial water ecosystems, scarce information is available on biodiversity of glacial and periglacial headwater and on effects of permafrost thawing, which occurs at slower rate respect to glacier melt but can substantially affect both water chemistry and biota. Within this context, the study of sediment records of high altitude lakes represents a powerful tool to understand ecological effects of past glacier and permafrost fluctuation in the Alps and to predict future trends.
Research interest
Monica Tolotti is a limnologist and a water ecologist particularly interested in understanding the complex relations between aquatic microorganisms (especially plankton, phytobenthos and bacteria) and the environmental stressors, intended not only as human impacts, but also as climate variability. Her major research interests regard:
the analysis of lake ecological transitions related to human impacts and/or climate changes as revealed by different components of the lake biota, in particular phytoplankton and cladoceran zooplankton;
the study of effects of glacier melting and permafrost thawing on biodiversity, ecology and socio-economic aspects of Alpine headwaters;
reconstruction of the role of past climate variability in controlling the long term evolution of Alpine lakes;
algal and bacterial diversity, with focus on high Alpine aquatic ecosystems;
resurrection and restoration ecology.
Curriculum Vitae
Certified Associate Professor in Botany (Italian Ministry for Further Education and Research)
Full time researcher at the Fondazione Edmund Mach since 2004
Post-doc position as project assistant at the Institute of Ecology (formerly Institute of Limnology and Zoology) of the University of Innsbruck, Austria, within the EU projects EMERGE (Emerge Mountain lake Ecosystem: Regionalization, diaGnostic & socio-economic Evaluation EVK1-CT-1999-00032), CLIME (Climate and Lake Impact in Europe, EVK1-CT-1999-00032), EUROLIMPACS (Evaluating the Impacts of Global Change on European Freshwater Ecosystems, UE N. GOCE-CT-2003-505540
Ph.D (Dr. Rer. Nat) at the Leopold-Franzens Universität Innsbruck, Austria
Master degree in Biological Science at the University of Padova
Service and advisorship
Sitting on national and international societies and association involved in limnology and aquatic ecology, and evaluation panels of international scientific journals. Advisorship to undergraduate and graduate students' theses (PhD, MSc, BSc) at Italian and Europena Univeristites, and within the Erasmus Mundus joint doctorate programme SMART – Science for the Management of Rivers and their Tidal systems.