NICO SALMASO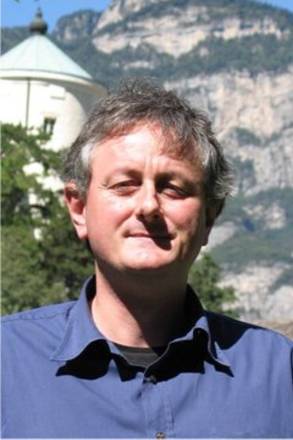 In Charge of

Phone

0461615323

Mobile Phone

3357612847

E-mail

nico.salmasoSPAMFILTER@fmach.it

Website

Publication
Research interests
Ecology of microalgae and functional phytoplankton groups.
Taxonomy of cyanobacteria. Evolutionary and ecological relationships between cyanobacteria and environmental constraints.
Environmental and biotic mechanisms favouring the development of toxic cyanobacteria (including the appearence of new species and blooms), and identification and impact of cyanotoxins on water utilisation. The detection of toxigenic cyanobacteria in waterbodies is made using both culture dependent (PCR, sequencing and phylogenetics on isolated strains) and culture independent (NGS) approaches.
Microbial communities in freshwater ecosystems using High Throughput Sequencing technologies.
Impact of atmospheric modes of variability (Atlantic Ocean and Mediterranean area) on the physical, chemical and biological characteristics of freshwater ecosystems.
Long-Term Ecological Research (International LTER Research ). Specific topic: – Long term limnological studies in Lake Garda (the lake is included in the International-LTER network).
Data are analysed using a wide spectrum of approaches based on R statistical packages (multivariate analyses, GLM, mixed models, additive models, time series; phylogenetic analyses) and (for metagenomics) advanced bioinformatic pipelines in LINUX and R.
Scientific Activity
Editorial Boards
Editorial activity and books
Guest Editor for Hydrobiologia of the special issue"Large and deep perialpine lakes: ecological functions and resource management". Guest editors: N. Salmaso, O. Anneville, D. Straile & P. Viaroli; Volume 824, November 2018.
Guest Editor for Hydrobiologia of the special issue"Phytoplankton responses to human impacts at different scales: 16th workshop of the International Association of Phytoplankton Taxonomy and Ecology (IAP)". Editor for the book (Springer) Developments in Hydrobiology, Vol. 221, VI, 386 p.
Co-editor of the book: Molecular Tools for the Detection and Quantification of Toxigenic Cyanobacteria, 2017. Rainer Kurmayer (Editor), Kaarina Sivonen (Editor), Annick Wilmotte (Editor), Nico Salmaso (Editor), Wiley, ISBN: 978-1-119-33210-7, 440 pp.
Referee for more than 50 International Journals (IF)
Scientific associations (positions)
Active Projects
Alpine Space program: Eco-AlpsWater - Innovative Ecological Assessment and Water Management Strategy for the Protection of Ecosystem Services in Alpine Lakes and Rivers. April 2018-April 2021. 12 European Institutions and 6 countries; 1,8 MEuro; project Coordination: N. Salmaso.
H2020 MSCA-RISE AlgaeCeuticals-Development of microalgae-based natural UV Sunscreens and Proteins as cosmeceuticals and nutraceuticals (2018-2021) (Participant).
MAB-UNESCO: AcquaViva–Acqua e Vita: Monitoraggio Innovativo Biodiversità. July 2018-December 2019. Co-Coordinator.
GEISHA-Global Evaluation of the Impacts of Storms on freshwater Habitat and structure of phytoplankton Assemblages (2016-2019). CESAB (Center for Synthesis and Analysis of Biodiversity, France, and John Wesley Powell Center for analysis and synthesis, Colorado, USA) (Italian member).
Publication
Curriculum Vitae
Degree in "Natural Sciences", with highest mark, University of Padua.
Dottorato di Ricerca (PhD) in "Ecology", with highest mark, University of Parma.
Habilitations
National Scientific Habilitation 05/C1 - I Fascia, Ecology (08/10/2018)
National Scientific Habilitation 05/A1 - I Fascia, Botany (6/04/2017)
National Scientific Habilitation 05/C1 - II Fascia, Ecology (31/01/2014)
National Scientific Habilitation 05/A1 - II Fascia, Botany (28/01/2014)