OSCAR GIOVANNINI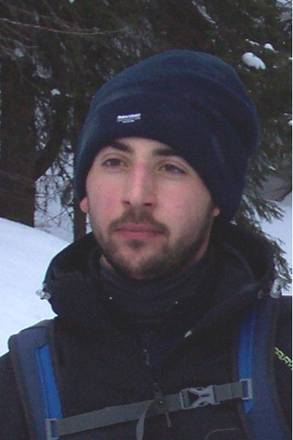 Phone

0461615507

E-mail

oscar.giovanniniSPAMFILTER@fmach.it
Research activity
Open field, greenhouse and lab tests of vegetable extracts and natural product against Plasmopara viticola (grapevine downy mildew); secondary metabolites production through cell coltures of S. sclarea, S. officinalis, T. vulgaris and R. officinalis with antifungal activity.
Research interests
Open field, greenhouse and lab trials; effectiveness, rain fastness and persistence tests of natural products against grapevine downy mildew, powdery mildew and grey mildew; cell culture; chromatographic separations of vegetable extracts; antifungal activity tests in vitro.
Curriculum Vitae
Bachelor degree, 2010; Interuniversity consortium of Udine, Trento and S. Michele; Winemaker (110 e L/110); Thesis title: "Attività antiperonosporica dell'estratto di Salvia officinalis L. e dei suoi principali componenti".
High school Diploma, 2006; Agrarian Institute of S. Michele a/A (TN); Viticulture and Oenology technician; Thesis title: "Ampelomyces quisqualis Ces.: nuovo biofungicida nei confronti dell'oidio della vite. Caratteristiche e verifica dell'efficacia in pieno campo".