San Michele all'Adige
Useful surface: 28,30 hectares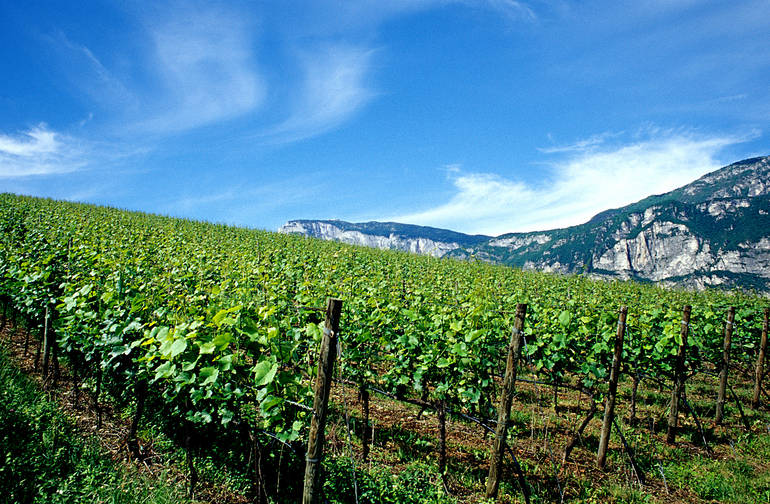 Located near the Agricultural Institute, it is the corporate body of greater extension and hosts hilly tracts of excellent viticultural located at an altitude included between 250 and 350 m.a.s.l.. It is made-up by historic vineyards, always present around the Augustinian Monastery and very important in the history of the Institute: Weizacker, Raoti, Noderli, Sega, Pozza, Fontane. The oenological richness of San Michele is due to the particular topographic configuration of the vineyard land, the various microclimates and the different type of soil that have facilitated the introduction of many varieties. In San Michele they produce most of the grapes processed at the winery and our born-Institute wines.
This corporate body is also an important reference point for training and educational activities of the school center.
The San Michele corporate body has a viticultural address preailing productive purposes: most of the grapes produced here are managed by the vinery. In numerous productive plots there are hosted experimental tests; there are also some purely educational purposes land (varietal collection of vine, forest collection/ornamental plants).