Cherry Spirit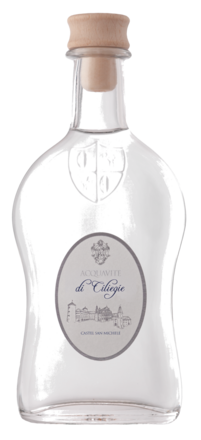 We select cherries directly from plants grown at the inside of the Foundation. The fruit, collected to an optimal stage of ripeness, is processed without seed and fermented with particular types of yeasts at a controlled temperature. The pulp is then allowed to macerate for a period of about one month.
The distillation is carried put in a very fast way. Follows a period of ageing in small stainless steel tanks.
The cherry brandy has a delicate scent of ripe cherry, with nuances of hazelnut. The taste is intense, well balanced and persistent. Serve fresh but not cold, at a temperature of 14°C.
Download PDF