Williams Pear Spirit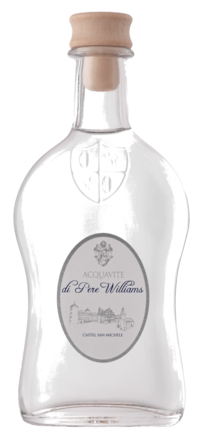 The pears from Williams variety come from an orchard realized "ad-hoc" inside of the Edmund Mach Mach Farm. The fruit, collectied at an optimal stage of ripening, is rapidly worked and the puree so obtained is fermented at a controlled temperature.
The distillation is carried out in a particular way to try to preserve at maximum the complexity of the primary aromas of Williams pears.
It is a brandy from perfume that well remembers the fruit; the taste is dry, harmonious, pleasing and good persistence. Serve at a temperature of 14°C.
Download PDF