GEWÜRZTRAMINER Trentino DOC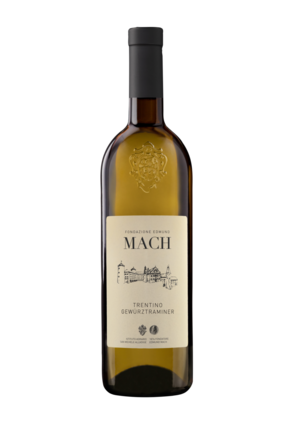 Grapes
Gewürztraminer grapes in various clonal selections
Production area
Sega and Mazzavacche plots, located in a hilly area at 250 m.a.s.l., by the south of San Michele all'Adige villlage; 20-30% slope, western exposure. Soil with calcareous-dolomitic matrix, stony, medium texture, deep, discreet presence of skeleton, good organic matter supply and high magnesium/potassium ratio.
Vineyard characteristics
Installation dated 1991-2000, vine density 5.600 plants/hectare, vertical-trellised with guyot training.
Harvesting
Manual vintage performed during the second ten days of September, average output of 70-80 quintals/hectare (1.4 kg/vine).
Vinification
White wine vinification process with cold maceration of crushed grapes; fermentation entirely performed in steel containers. Left at length on the lees before bottling to enhance taste and structure.
Number of bottles produced
23.000
Serving temperature
Serve at 10°C
Tasting notes and table companions
Intense straw-yellow colour; excellent aromatic combination with fruity, flowery and spicy overtones. Full, well-structured taste.
Structured wine, excellent as an aperitif, suitable for first courses even those with strong flavours.
Download PDF