MARZEMINO Trentino DOC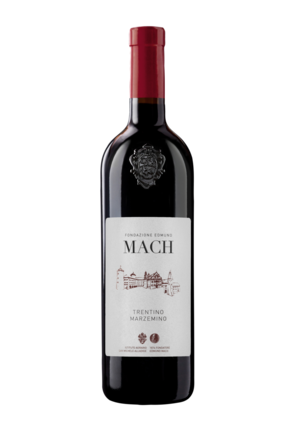 Grapes
Marzemino grapes in various clonal selections
Production area
Navicello plot, located on a plain south west of the town of Rovereto, along the course of the Adige river. Alluvial soil, deep, well drained, significant active lime content, discreet presence of skeleton, sandy-loamy structure, sufficient organic substance supply.
Vineyard characteristics
Installation dated 1989, vine density 4.200 plants/hectare, simple Trentino pergola cultivation method.
Harvesting
Grapes harvested by hand around the end of September, output of 80-90 quintals/hectare (4 kg/vine).
Vinification
Traditional red wine vinification process with 8-day maceration at 25°C. Refining for 6 months in stainless steel tanks.
Number of bottles produced
9.000
Serving temperature and table companions
Serve at 16°C
Tasting notes and table companions
Ruby red colour with violet highlights; fruity and flowery aroma; extremely elegant, soft, balanced taste.
Its characteristics of structure and elegance lend themselves to accompanying strongly-flavoured first courses as well as complex first courses.
Download PDF