NOSIOLA Trentino DOC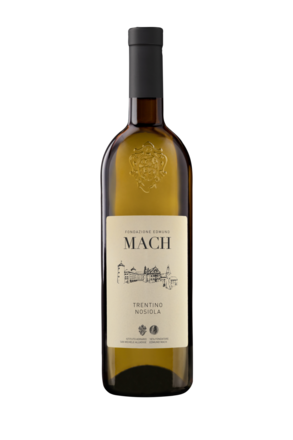 Grapes
Nosiola grapes in various clonal selections
Production area
Vigalzano plot, located at an altitude of 500 m.a.s.l. in a hilly area near the town of Pergine Valsugana; 20-30% slope, southern exposure. Soil originated from outcrops of metamorphic rock-slates, dissolved, sandy texture, rich of crumbly skeleton, decarbonated and neutral.
Vineyard characteristics
Planting year 2011, vine density 4.200 plants/hectare, simple Trentino pergola cultivation method.
Harvesting
Grapes harvested manually during the second decade of September, output of 80-90 quintals/hectare (2 kg/vine).
Vinification
Traditional white wine vinification process. Fermentation performed entirely in stainless steel containers. Left at length on the lees.
Numbers of bottles produced
11.000
Serving temperature
Serve at 12°C
Tasting notes and food pairings
Straw-yellow colour with green highlights. Characteristic, delicate, fruity, flowery aroma. Average structured, pleasantly acidulous.
Perfect as an aperitif, with light hors-d'oeuvres and grilled fish.
Download PDF