RIESLING Trentino DOC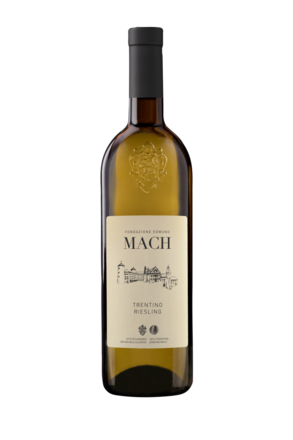 Grapes
Rhine Riesling grapes in various clonal selections
Production area
Pozza plot, located at 225 metres above sea level on the basal part of the alluvial Faedo fan; 10-20% slope, southern exposure. Calcareous matrix, deep, medium texture, discrete presence of skeleton, good organic substance equipment and balanced content of nutrients.
Vineyard characteristics
Installation dated 1983, vine density 4.200 plants/hectare, simple Trentino pergola cultivation breeding.
Harvesting
Grapes harvested by hand during the last ten days of September, output of 70-80 quintals/hectare (1,8 kg/vine).
Vinification
White wine vinification process with short cold maceration of crushed grapes; fermentation entirely performed in steel containers and left at length on the lees.
Number of bottles produced
11.000
Serving temperature
Serve at a temperature of 10°C
Tasting notes and food pairings
Straw-yellow colour with green highlights. Extremely complex and varied aroma, with a well-balanced and pleasantly acidulous taste. Its structure and acidity make it one of the most long-life white wines.
Perfect as an aperitif and suitable for hors-d'oeuvres and first courses.
Download PDF