MONASTERO SAUVIGNON Trentino DOC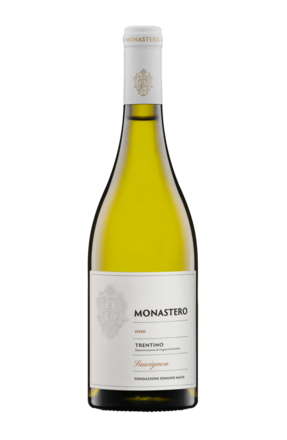 Grapes
Sauvignon
Production area
Maso Togn, located at 700 m a.s.l. on the apical part of the Faedo alluvial fan; 20-30 % slope, south-west exposure. Soil made from moraine deposit in marly-calcareous mineralogy, sub-alkaline, deep, loam texture, clay 8-10 %, rich in texture and with a good amount of organic matter.
Vineyard characteristics
Installation dated 1996, vine density 5.600 plants/hectare, vertical-trellised and guyot training.
Harvest
Grapes harvested by hand during the second ten days of September, output of 60-70 quintals/hectare (1,4 kg/vine).
Vinification
Traditional white wine vinification process with short cold maceration of crushed grapes. Fermentation partly in steel containers and partly in oak barrels.
Number of bottles produced
3.000
Serving temperature
Serve at 12°C
Tasting notes and table companions
Straw-yellow colour: well-balanced aroma with interwoven fruity and vegetable overtones. Good structure, with varietal after-aroma.
This is a solidly-built wine, particularly suitable for fish or meat appetizers or first courses in general.
Serving temperature