MACH RISERVA DEL FONDATORE Trento DOC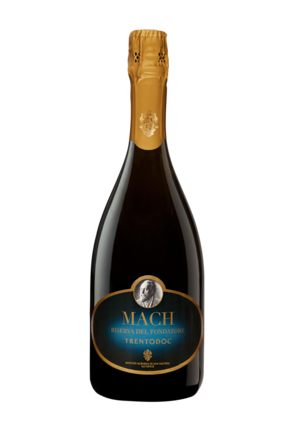 Grapes
Chardonnay and Pinot Noir
Production area
Maso Togn plot, located at 700 m.a.s.l. on the apical part of the Faedo cone, 20-30% slope, south-west exposure. Soil made from moraine deposit in marly-calcareous mineralogy, sub-alkaline, deep, loamy texture, clay 8-10%, rich in texture and with a good amount of organic matter.
Telve plot, located at 450 m.a.s.l. on the central part of the Telve fan; 15-20% slope, southern exposure. Derived from typical schistose metamorphic of the Lagorai rocke, pebbly, franc-sandy texture, permeable, well-drained, deep enough, decarbonated, sub-acid and average chemical fertility.
Vineyard characteristics
Maso Togn: installation dated 1987, vine density 6.000 plants/hectare, vertical-trellised and guyot training.
Telve: planted in 2000, vine density 4.000 plants/hectare, simple Trentino pergola cultivation breeding.
Harvesting
Grapes harvested by hand around the end of September, average output of 70 quintals/hectare (1.16kg/vine).
Vinification
Traditional white wine vinification process. Fermentation partly in steel containers and partly in oak barriques. Second fermentation occurs in the spring after harvesting. Maturing and yeast refermentation for more than 4 years and subsequent disgorgement.
Number of bottles produced
10.000
Serving temperature and table companions
Serve at a temperature of 8°C
Tasting notes and food pairings
Straw-yellow colour with golden highlights; well-rounded, complex aroma; harmonious blend of yeast and fruitiness. The fine perlage makes it silky, lingering to the palate.
The nose-palate harmony will accompany an entire meal and, of course, it is the perfect aperitif.
Download PDF