Opportunities in other companies or institutions
We list here job opportunities in other companies or institutions out of Fondazione Mach, from the EU job portal Euraxess or initiatives promoted by the Province of Trento.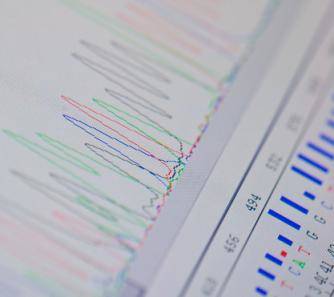 Send your available vacancies to curricula@fmach.it, we will post them in this page after evaluation of affinity and compatibility with the Foundation goals.
2 positions at COSBI research centre , University of Trento: the centre exploits a comprehensive systems biology pipeline starting from the integration of experimental data with knowledge extraction and the identification of biomarker signatures, to network/pathway analysis and modeling and simulation. COSBI is looking for 2 job positions:

Senior bioinformatics/computational biologist research scientist to join the Systems Biology group, contributing to our scientific growth. Job description available in the following webpage ;
Post-doc mathematical modeler with previous experience in quantitative systems pharmacology (QSP) projects, preferably applied to the area of mRNA-based products, to foster a joint investigation effort in mathematical QSP modeling of mRNA-based products (vaccines and monoclonalantibodies), in the context of the International Wellcome Leap project "R3: RNA Readiness and Response". Job description available in the following webpage .
- Opportunities in Europe -
The Fondazione Mach announcements are published in the webpage Work with us , in the Ufficio concorsi - Provincia autonoma di Trento webportal, in the announcement board of the Public Employment Service (PES) Agenzia del Lavoro di Trento and in the EURES - European Employment Services platform. Research and innovation positions are also published in the EURAXESS webportal , which supports researcher mobility and career development, while enhancing scientific collaboration between Europe and the world.
Living and working in another country is an exciting option for Europeans of all ages. Indeed, more and more people are recognising the benefits of gaining professional experience in another European country. Even so, still only 3 % of Europeans live and work in a different Member State than their country of origin. Yet by working abroad, even for short periods, you can greatly increase your skill levels and boost your chances of finding a better job in your own country.
If you are thinking about moving abroad, you need to give it some serious thought. EURES has several guides, resoures and information which can be usufel to organize your future transfer.