Opportunities in other companies or institutions
We list here job opportunities in other companies or institutions out of Fondazione Mach, from the EU job portal Euraxess or initiatives promoted by the Province of Trento.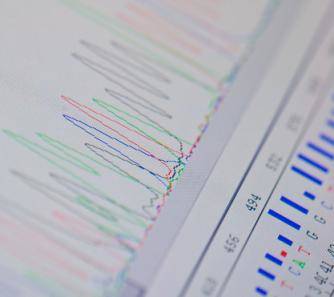 Send your available vacancies to curricula@fmach.it, we will post them in this page after evaluation of affinity and compatibility with the Foundation goals.
Briefmarken Weine (Berlin, Germany): the recruitiment office of Briefmarken Weine is hiring for the following positions: - a) chef / chef assistant; b) sommelier; and c) waiter / waitress (call ); - kitchen porter (part-time or full-time, job development possible) (call ). Located in a former GDR stamp shop in the historical Karl-Marx-Allee, Briefmarken Weine is a wine bar encapsulating gastronomy, oenology, and culture, offering exceptional artisanal and natural wines accompanied by small, refined traditional Italian dishes - our concept is "Grandi Vini, Piccola Cucina". We look forward to hearing from you! Please send us your CV and a short motivation letter to the following email address: staff@briefmarkenweine.eu. More information and details in the job post.
Coproduction Office is an international label that produces and sells bold and award-winning films (Berlin, Germany). The office is looking for a future colleague starting as an intern, with the potential of a full-time position as a proactive coordinator for the following pioneering interdisciplinary project: a premium cultural space combining a three-screen arthouse cinema, an art gallery and multifunctional exhibition venue, ambitious restaurants and a wine bar. The working languages are German and English, in which full working proficiency is required, further languages are beneficial, in particular French and Italian. The internship is full time, remunerated with 1000 - 1200€ brutto / month (est. netto 950 € / month) and can lead to further employment. Please send your application (including CV and cover letter) to: staffspl@coproductionoffice.eu. Please also indicate where you saw this post. If shortlisted, interviews will take place either in Berlin, Paris or on Skype. The position is based in Berlin (Mitte / Friedrichshain) and with a start date according to availability (call ).
- Opportunities in Europe -
The Fondazione Mach announcements are published in the webpage Work with us , in the Ufficio concorsi - Provincia autonoma di Trento webportal, in the announcement board of the Public Employment Service (PES) Agenzia del Lavoro di Trento and in the EURES - European Employment Services platform. Research and innovation positions are also published in the EURAXESS webportal , which supports researcher mobility and career development, while enhancing scientific collaboration between Europe and the world.
Living and working in another country is an exciting option for Europeans of all ages. Indeed, more and more people are recognising the benefits of gaining professional experience in another European country. Even so, still only 3 % of Europeans live and work in a different Member State than their country of origin. Yet by working abroad, even for short periods, you can greatly increase your skill levels and boost your chances of finding a better job in your own country.
Dreaming of a change? Of broadening your horizons and moving to another country? If you are an EU citizen wanting to embark on a new path by finding a job in another EU country that matches your skills, needs, and most of all, your professional and personal aspirations, here is some practical information and guidance.
If you have been hesitating or do not know where to start, the short guide "European Labour mobility steps – ways to explore new jobs opportunities in the European Union " trough personal stories will help you to understand what are your rights and what steps you should concretely follow.