15.12.2020 - eBooks Elsevier attivi su ScienceDirect
Circa 2000 ebooks Elsevier sono disponibili per gli utenti della Fondazione dal campus FEM e da remoto [info ]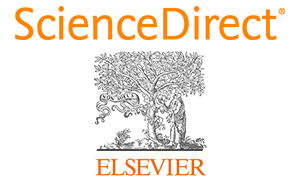 Tuesday 15 December 2020
La Biblioteca ha attivato l'accesso agli ebooks Elsevier dell'area Life Sciences rendendo disponibili i titoli pubblicati negli anni 2016-2020.
Si accede dalla piattaforma ScienceDirect , la stessa utilizzata per le riviste elettroniche; le ricerche sono integrate per le due tipologie di documenti
Gli ebooks attivi sono inclusi nelle seguenti collections:
Agricultural, Biological, and Food Sciences (592 titoli)
Biochemistry, Genetics and Molecular Biology (237 titoli)
Biomedical Science and Medicine (449 titoli)
Chemistry (235 titoli)
Environmental Science (183 titoli)
Immunology and Microbiology (110 titoli)
Mathematics & Statistics (104 titoli)
Sono presenti titoli pubblicati da Elsevier e dagli editori associati, tra cui Woodhead Publishing, Academic Press, Bentham Science Publishers, Butterworth-Heinemann e sono ricercabili per autore, titolo o parola chiave spuntando la tipologia "books" sul portale Life Sciences
L'accesso sarà attivo per un anno. Gli ebooks maggiormente utilizzati o richiesti alla Biblioteca dagli utenti verranno confermati in acquisto permanente.
E' sempre possibile suggerire un titolo da acquistare oppure richiedere un acquisto