FEM International Doctoral Program Initiative - Call for Experts - Spring 2018 - deadline February 28, 2018
FEM International Doctoral Program Initiative is an initiative of the FEM Research and Innovation Centre, the first One Health Centre in Italy . We are looking for highly qualified experts having research and academic experience in the areas of agriculture, food and nutrition, environment and health to evaluate the project proposals submitted in response to the FEM PhD co-fund call 2018 .
This involves, in particular, the following tasks:
reading and analysing the proposals and the briefing material;
participating in the evaluation meeting(s);
drafting and submitting the evaluation report(s) for the evaluated proposals;
providing assistance with the evaluation process.
Appointed experts are entitled to a subsistence allowance.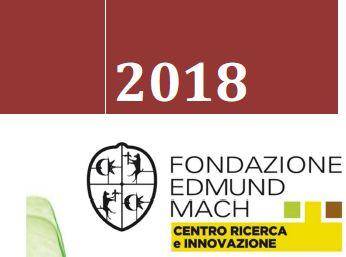 Thursday 01 February 2018
Selection Criteria (recruiting is not based on the Regulations for the recruitment of human resources in Fondazione Mach)
Expert will be selected on the basis of their academic and research background, experience in supervision of Ph.D. students and ability to perform the tasks described in this call and specifically:
academic experience and research in areas relevant to the PhD co-fund call and FEM;
experience of supervision of Ph.D. students;
appropriate knowledge of English to accomplish the tasks of the expert committee.
Database registration and deadline
To express your interest, please register in our expert database by sending the following documents to the e-mail account phd.fem@fmach.it by February 28th, 2018.
Curriculum Vitae dated and signed;
A copy of a valid Identification Document;
A cover letter dated and signed, describing briefly the experience, qualifications, skills and motivation to perform the tasks for which the application is submitted.