N. 1 (one) temporary position for 30 months as fourth level researcher (R4) in the field of epidemiological modelling and data analysis (220_CRI_EDM...
The Fondazione Edmund Mach is looking for one:
Temporary position for 30 months as fourth level researcher (R4) in the field of epidemiological modelling and data analysis (220_CRI_EDMA) - deadline February 26, 2017.
The position is available in the Research and Innovation Centre (CRI), Department of Biodiversity and Molecular Ecology (DBEM), Applied Ecology Research Unit. Head: Annapaola Rizzoli.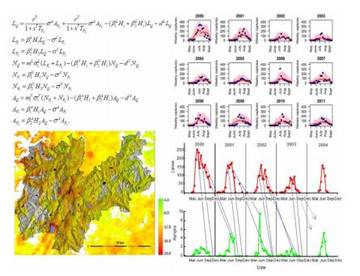 Thursday 26 January 2017
Requirements necessary for participation:
Master degree in mathematics, statistics, biology, ecology, epidemiology;
Knowledge of written and spoken English (minimum level B1), evaluated during the interview.
Please read the job announcement to understand if you are eligible for the position and to get information about how to apply (document available also at the bottom of the page).
Applications must arrive by and no later than 23:59 C.E.T. (the date and time of receipt shown in the electronic mail account of the Foundation shall be valid) on February 26th, 2017. Applications to participate in the selection (professional curriculum vitae and other relevant documentation), must be sent in electronic format to the e-mail address curricula@fmach.it, indicating the recruitment code in the object of the message (220_CRI_EMDA – Temporary researcher R4). The curriculum must be saved with file extension: Surname Name_CV.doc , or .pdf. In cases of access issues due to disability, please contact the following telephone number +39 0461 615542.
The curriculum must include the following phrase, otherwise the candidature will not be taken into consideration: I agree to the handling of my personal data in accordance with D.lgs. 196/2003. The candidate takes full responsibility for all the information included in the application form and curriculum vitae. The Foundation reserves the right to request documentary proof of the qualifications listed by the candidate considered suitable for the post offered.
The recruitment procedure will terminate at the latest by August 26th, 2017.
For any matters not covered by this recruitment notice, reference should be made to "Regulations for the recruitment of human resources at the Fondazione Edmund Mach ".