PhD position at the University of Trento, Department of Civil Environmental and Mechanical Engineering, and Fondazione Mach (A9 - "CSI" ) – deadli...
The Department of Civil, Environmental and Mechanical Engineering of UNITN and the Research and Innovation Center of FEM are jointly offering the PhD position Compound Specific Isotopic analysis of premium alcoholic beverages - "CSI".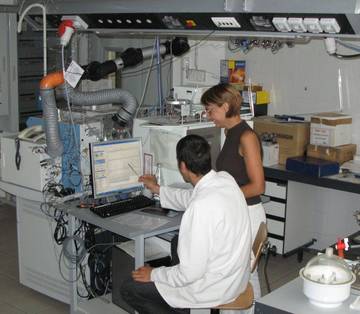 Thursday 19 July 2018
Fighting food frauds is urgent not only for consumers' safety and confidence as well as to avoid financial losses. The determination in specific compounds of stable isotope ratios have been one of the most effective and innovative techniques successfully used for verifying the authenticity of different agro-food commodities.
This project should develop novel methods for the determination of the isotopic composition of selected premium beverages. In particular, two of the most advanced and state of the art techniques currently available must be applied (GC-IRMS and GC-GC-IRMS). After the development and the validation of the methods, the analysis of a representative number of authentic samples of the selected beverages must be performed. In particular, the characteristic ranges of values of the different products, including their flavour profile, should be defined and 'isotopic identity cards' should be built. The final aim is to create statistical models, usable for determining the authenticity of products on the market.
This project is expected to provide a tool for the protection against frauds of premium products, but also 'isotopic identity cards' usable for their promotion. The development and validation of the isotopic methods must be carried on according to normalisation/standardization body procedure (like UNI - Italian Organization for Standardization).
The student should preferably have a background on food chemistry, and have basic knowledge about economic, social, and environmental aspects of food adulteration. The PhD is expected to improve the student's skills at different levels that will allow him/her identifying real and relevant problems faced by food industry.
The deadline for application is August 22, 2018.
To apply and for further details see the following link .
The interested candidates should refer to scholarship A9 - Compound Specific Isotopic analysis of premium alcoholic beverages - "CSI".