Introduction of a New Pan-European Pension Plan for Researchers
The mobility of researchers is a driver of excellence in research. However, researchers face many difficulties in preserving thier supplementary pension benefits when moving between different countries.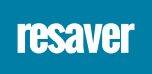 To overcome this problem, the European Commission is supporting a consortium of employers, through Horizon 2020, in creating a single European pension plan (RESAVER) that will offer a defined contribution plan, tailor-made for researcher organisations and their employees.