CLAUDIO IORIATTI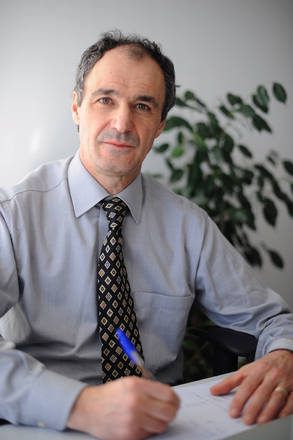 In Charge of

In Charge of

In Charge of

Phone

0461615450

Mobile Phone

3357822112

E-mail

claudio.ioriattiSPAMFILTER@fmach.it
Curriculum Vitae
Claudio Ioriatti holds a PhD in "Protection and Quality of Agro-Food Production" at the Molise University, a master in phytopathology at the Bologna University and a degree in Agricultural Sciences at Padova University.
Expert in the IPM of apple and grape, his research, past and present, concerns the development of new strategies for the integrated fruit and grape production, biological control of pests, implementation of mating disruption technique and other semiochemicals based tools. Since the first report of SWD in the region, he has been coordinating the internal research and experimental program on this new invasive pest.
His long lasting experience on IPM and his internationally-based research is recognized by IOBC convenorship of the working group "Integrated Protection of Fruit Crops" since 2008. He is fellow of the Accademia dei Georgofili (2009), awarded by the USDA with a Certificate of Appreciation (2011) and honored of the National Full-professorship in Entomology (2014).
Since January 2018 is has been appointed as director of the Technology Transfer Center of the Fondazione Edmund Mach.