Nutrition and nutrigenomics
Research unit (NN) - Food for health throughout life.
The NN mission is to measure how food and diet modulates host health and protects against chronic disease through microbial interactions. We have a special interest in fermented foods (especially fermented dairy products), whole plant foods, their bioactive fractions (fibers, prebiotics and polyphenols) and probiotics. We examine how microorganisms impact on food nutritional composition and also, how diet shapes and regulates the gut microbiome. Both of these microbial food interactions impact on host health, and we conduct studies in human volunteers and model systems to test these health promoting activities, with a view towards demonstrating clear cause and effect between food intake and host physiology. We also aim to provide novel mechanistic insight into how functional foods work. We are particularly interested in how microorganism, either by changing the nutrient profile of foods or by changing the metabolic output of the gut microbiota can impact on host immune function, metabolism and brain function. We collaborate closely with the Metabolomics and the Computational Biology groups at FEM, to provide combined high resolution metabolite and microbiome profiling which together with multivariate statistical analysis helps us to describe these diet:microbe interactions in foods, in humans, in our model gut and in animals. Human health is closely intertwined with plant and animal health through our food. Animal health, and foods which promote production animal health, determine animal derived food safety (e.g. incidence of zoonosis) and nutritional profile (e.g. fatty acid composition). Similarly, plants produce a range of complex molecules which contribute to plant self-defence and which promote human health when present in our foods (e.g. flavonoids and carotenoids). The Onehealth approach holds that feed and production systems which maximise farm animal and crop plant health will also improve the nutritional profile of our food products. We apply the "one-health" concept to our research, aiming to contribute to healthy diets, healthy lives and healthy ecosystems at regional, national and international levels.
Main publications
Latest papers
Basso N, Soricelli E, Castagneto-Gissey L, Casella G, Albanese D, Fava F, Donati C, Tuohy K, Angelini G, La Neve F, Severino A, Kamvissi-Lorenz V, Birkenfeld AL, Bornstein S, Manco M, Mingrone G. Insulin resistance, microbiota and fat distribution changes by a new model of vertical sleeve gastrectomy in obese rats. Diabetes. 2016 Jul 18. pii: db160039. doi: 10.2337/db16-0039
Przemska-Kosicka A, Childs CE, Enani S, Maidens C, Dong H, Dayel IB, Tuohy K, Todd S, Gosney MA, Yaqoob P. Effect of a synbiotic on the response to seasonal influenza vaccination is strongly influenced by degree of immunosenescence. Immun Ageing. 2016 Mar 15;13:6. doi: 10.1186/s12979-016-0061-4.
Klinder A, Shen Q, Heppel S, Lovegrove JA, Rowland I, Tuohy KM. Impact of increasing fruit and vegetables and flavonoid intake on the human gut microbiota. Food Funct. 2016 Apr 20;7(4):1788-96. doi: 10.1039/c5fo01096a.
Likotrafiti E, Tuohy KM, Gibson GR, Rastall RA. Antimicrobial activity of selected synbiotics targeted for the elderly against pathogenic Escherichia coli strains. Int J Food Sci Nutr. 2016;67(2):83-91. doi: 10.3109/09637486.2015.1134444. Epub 2016 Jan 12.
Marchesi, JR, Corfe, B, Hart, A, Hold, G, Quraishi, N, Adams, DA, Hirschfield, GM, Kinross, J, Tuohy, K, Fava, F, Smidt, H, Hermes, G, Zoetendal, E. (2016) The gut microbiome and host health: A new clinical frontier. An activity of the Gut Microbiota for Health Expert Panel (GMfH), of the British Society for Gastroenterology, Gut. 65(2):330-9. doi: 10.1136/gutjnl-2015-309990.
Rizzetto L., Ifrim DI., Moretti ., Tocci N, Cheng SC., Quintin J., Renga G, Oikonomou V, De Filippo C., Weil T, Blok BA, Lenucci MS, Santos MAS, Romani L, Netea MG., Cavalieri D. Fungal Chitin Induces Trained Immunity in Human Monocytes during Cross-talk of the Host with Saccharomyces cerevisiae, JBC, Apr 8;291(15):7961-72. doi: 10.1074/jbc.M115.699645. Epub 2016 Feb 17.
Ulaszewska, M.M., Trost, K., Stanstrup, J., Tuohy, K.M., Franceschi, P., Chong, M.F.F., George, T., Minihane, A.-M., Lovegrove, J.A., Mattivi, F. (2016) Urinary metabolomic profiling to identify biomarkers of a flavonoid-rich and flavonoid poor fruits and vegetables diet in adults: the FLAVURS trial. Metabolomics, Feb. 10.1007/s11306-015-0935-z
Carafa I, Clementi F, Tuohy K, Franciosi E. Microbial evolution of traditional mountain cheese and characterization of early fermentation cocci for selection of autochtonous dairy starter strains. Food Microbiol. 2016 Feb;53(Pt B):94-103. doi: 10.1016/j.fm.2015.09.001.
Macready, AL, George, TW, Chong, MF, Alimbetov, DS, Jin, Y, Vidal, A, Spencer, JPE, Kennedy, OB, Tuohy, KM, Minihane, AM-, Gordon, MH, Lovegrove, JA, for the FLAVURS study group. (2014) Flavonoid-rich fruits and vegetables improve microvascular reactivity and inflammatory status in men at risk of cardiovascular disease – FLAVURS: a randomized controlled trial. American Journal of Clinical Nutrition, 99(3):479-89.
Fava F, Gitau R, Griffin BA, Gibson GR, Tuohy KM, Lovegrove JA. (2013) The type and quantity of dietary fat and carbohydrate alter faecal microbiome and short-chain fatty acid excretion in a metabolic syndrome 'at-risk' population. International Journal of Obesity (Lond). 37(2):216-23.
Projects
The intestine and its resident microbiota play a critical role in host metabolic and immune homeostasis, key processes in healthy ageing and chronic disease risk. We investigate how the gut microbiome regulates immune and metabolic homeostasis identifying targets for reducing disease risk through dietary modulation.
The gut:liver:brain axis represents an information highway linking the foods we eat with brain development, cognitive function, satiety and mental health through-out life. We investigate how diet:microbe interactions in the gut impact on brain function.
Using state of the art microbiological techniques and metabolite profiling we examine how microorganisms and animal health/husbandry/diet all impact on fermented dairy food quality and nutritional composition.
---
Person in charge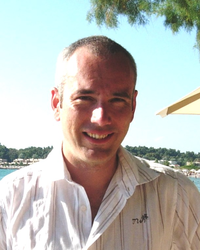 E-mail kieran.tuohySPAMFILTER@fmach.it
---
Staff