The Center Agriculture Food Environment is an academic joint research and education center between the University of Trento and Fondazione Edmund Mach, born in 2016 in order to promote the long-standing collaboration between the two institutions in the agri-food and environmental frameworks. The Center is the reference hub for the Course in Viticulture and Enology
Internet site: http://www.centro3a.unitn.it/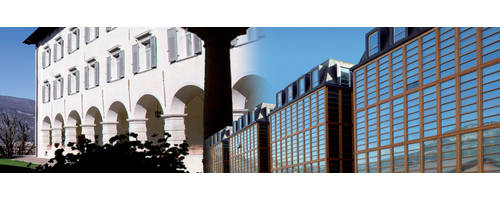 The Edmund Mach Foundation promotes and carries out research, scientific experiments, education and training activities as well as providing technical assistance and extensions services to companies. These activities are aimed at promoting cultural and socio-economic growth in the agricultural sector and at developing the forestry and agro-alimentary systems, with particular regard for the environment and the safeguard of the territory of the Trentino region. Since 2008 the Edmund Mach Foundation has continued to pursue the objectives and activities of the Istituto Agrario di San Michele all'Adige, founded in 1874.