AGOSTINO CAVAZZA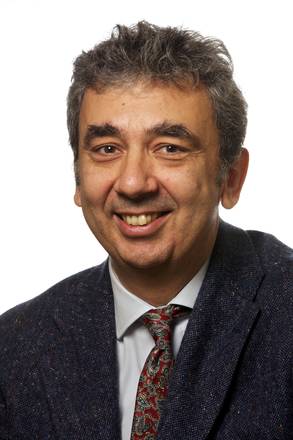 Phone

0461615262

Mobile Phone

3358724269

E-mail

agostino.cavazzaSPAMFILTER@fmach.it
Research activity
In 1986 he started the research activity of Microbiology laboratory in Istituto Agrario di S. Michele, which formerly was a school – lab only. Then he started the Microbiology and Food Technology unit, then the Innovative Food Technology Program. He is author of many research papers and co-author of university textbooks (wine Microbiology). Thanks to his research results it is now possible to produce liquid sourdough, malolactic bacteria, wine yeast. Now he is dealing with Research Transfer.
Research interests
Food Microbiology: improve the management of wine, dairy, and bakery fermentations; enology: selection of wine yeast and bacteria, development of sensors to monitor fermentation; non-destructive methods for Quality Control; Research Transfer; Innovation (the process of turning ideas into manufacturable and marketable form).
Curriculum Vitae
Born in Bologna in 1959, he attended Classic high school. Then he graduated Magna cum laude in Agriculture Faculty – University of Bologna in 1983, with a thesis on yeast respiratory chain. He attended courses of analytical techniques, uncertainty of measure, mathematical modelling. In 1994 he became Enologist, and in 1995 he passed the exam for Auditor of Quality systems. He collaborated for three years with the department of Food Protection and Valorization of University of Bologna. In 1986 he had 3-years research+teaching contract in S. Michele. Since 1990 he was adjunct professor of Microbiology and Wine microbiology in Milan, Trento, Udine, Padova and Mainz (Hochschule Geisenheim) Unversities.