BARBARA CRESTANELLO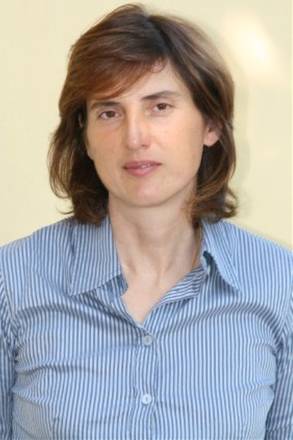 Phone

0461615673

E-mail

barbara.crestanelloSPAMFILTER@fmach.it
Research activity
Phylogeography and conservation genetics of different vertebrate species in the Alps (Lagopus muta, Tetrao tetrix, Tetrao urogallus and Salamandra atra). Landscape genetics of common frog (Rana temporaria) in Trentino Province. Molecular basis of host-parasite interaction in Apodemus flavicollis and Tetrao tetrix.
Research interests
I'm interested in the study of neutral and potentially adaptive genetic variation in endangered/managed vertebrate species with the aim to obtain useful information for their conservation and/or management.
Conservation Genetics, Phylogeography, Evolutionary Ecology.
Curriculum Vitae
2005: PhD in Biology, curriculum Genetics and Evolution, Università degli Studi di Ferrara, Italia (Supervisor Prof. Giorgio Bertorelle)
2001: Laboratory research assistant in Conservation Genetics, Center of Alpine Ecology, Trento, Italia (Supervisor Dott. Heidi C. Hauffe) – 1 year
2000: Laboratory research assistant in Conservation Genetics, Università degli Studi di Ferrara, Italia (Supervisor Dott. Cristiano Vernesi) – 9 months
2000: Degree in Biological Sciences, Biology Department, Università degli Studi di Padova, Italia (Supervisor Prof. Margherita Turchetto)