CRISTINA CASTELLANI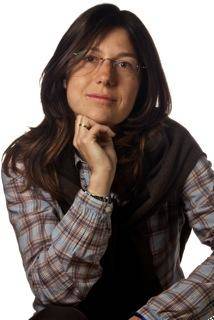 Phone

0461615601

E-mail

cristina.castellaniSPAMFILTER@fmach.it
From 2006 to 2007 she worked as researcher at the Natural History Museum of Trento (now MuSe), studying the seed conservation techniques in a seed bank to protect the alpine flora.
From 2008 to 2011 she worked at the Research and Innovation Centre as technician at the GIS and Remote Sensing Platform, dealing with GIS activities applied to the environmental risk assessment.
Since March 2011 she has started a new collaboration at CRI. Her first focus will be the Valorization of the products of CRI researches, dealing with internal and external communication, as well as national and international scientific communication.
Curriculum Vitae
Born in 1981 in Tione di Trento (Italy), she received a three years bachelor in Natural Sciences from the Padua University (in 2004) and a degree in Natural Sciences from the University of Pavia (in 2006). She focused her studies on the conservation of the alpine plant endemism.
In 2008 she obtained the first level Master on Geographical Information Systems from the University of Udine, with a dissertation on The potential distribution map of Aedes albopictus (tiger mosquitoes) in the Autonomous Province of Trento (co-supervisor Markus Neteler - Fondazione Edmund Mach).
In 2010 she obtained the first level Master on Scientific Communication at the Padua University, increasing her knowledge on the popularization techniques of scientific topics (in particular on the new media channels). In that occasion she carried out a scientific radio format (the 2010 edition of Buco Nero) on Radio Bue (the official Web radio of the Padua University).