Traceability
Research unit (TR) - Stable Isotope and Traceability
The unit is a competence centre for the development of research in the field of the application of stable isotope ratios analysis of bio-elements (H, C, N, O, S).
It is equipped with the most complete instruments for stable isotope analysis: 1 Spectrometer of Nuclear Magnetic Resonance (SNIF-NMR) and 4 Isotope Ratio Mass Spectrometers (IRMS) interfaced to devices for combustion, pyrolysis, CO2 equilibration and GC separation.
It provides fundamental scientific and technological support to national and European research programmes concerning food traceability, aiming to enhance and safeguard products of certified origin within the context of the global market. It collaborates with national and EC institutions and with Consortia for the protection of PDO foods for developing advanced analytical models usable to detect the authenticity of products on the market.
The unit aims moreover to interact with other CRI research units or with other institutions, to carry out research in the fields of ecology, hydrology, plant physiology and paleo-climatology.
---
Person in charge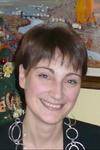 Phone 0461615138
Mobile Phone 3311727737
E-mail luana.bontempoSPAMFILTER@fmach.it
---
Staff