FEDERICA CAMIN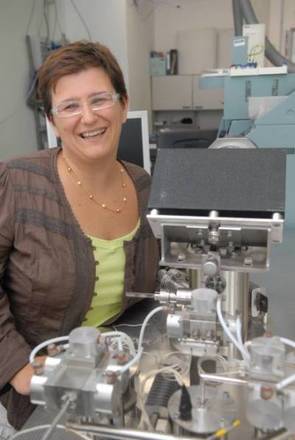 In Charge of

Phone

0461615149

Mobile Phone

3357440177

E-mail

federica.caminSPAMFILTER@fmach.it
Research activity
Federica Camin has been involved in several projects funded by European agencies and by national, regional and private agencies. She is the scientific coordinator of the Italian wine isotopic data bank (EC Reg. 555/2008; from 2007) and a member of five Italian analytical methods boards (wine and derivates; honey; fruits and vegetables; milk and dairy products; fat and olive oil: 2009-2012).
Research interests
Her main area of research concerns the application of stable isotope ratio analysis of bio-elements in food, aimed at characterising geographical origin, controlling and protecting quality and authenticity. More recently, she started using stable isotope ratios to support studies in the fields of ecology, hydrology, physiology and paleo-climatology.
Curriculum Vitae
She graduated in Pharmaceutical Chemistry and Technology (1998) and specialized in Chemical Methodologies for Survey and Analysis (2001) at the University of Padua. Since 1998 she has been working as a researcher at the Agricultural Institute of San Michele all'Adige, now the Edmund Mach Foundation, where she is currently the head of the 'Stable Isotope and Traceability' unit.