Genomics and biology of fruit crops
Department (DGBPF) - Its aim is to spread further genetic improvement of crops and/or to develop new varieties of commercial interest, working in the fields of functional and structural genomics, transcriptomics, applied genomics, quantitative genetics, and advanced molecular breeding.
Genomics and Biology of Fruit Crops Department founds its roots in the recent evolution of the large investments done in the last ten years on genomics of the fruit crops (grape, apple, pear, but also strawberry and raspberry) and in the translation of the efforts in both comprehensive olistic approaches to modern biology as well as marker-assisted breeding. Up-to-date technologies have been acquired in order to lead the sequencing of two genomes (apple and grape), and to participate to other genomic projects (pear, raspberry, olive, strawberry) and they currently are used to refine the listed genomes and resequencing varieties (genotyping and RNAseq) with various purposes. Our parallel interests in several "omics" (genomics, transcriptomics, metabolomics) aim to dissect biological events, with particular attention to fruit and flower development, plant-pathogen interaction, plant habitus, dormancy break, post-harvest as other events correlated to plant management, plant productivity and fruit shelf-life. Olistic approaches are supposed to supply a strong support to the breeding activity, and also high-throughput phenotypic analysis has been set up to implement marker development. Finally, the study of small and microRNA has been recently introduced to identify the role that these small molecules have in the biological events listed above.
---
Person in charge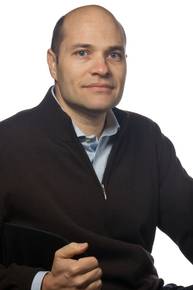 Phone 0461615314
E-mail claudio.moserSPAMFILTER@fmach.it
---