VALERIO MAZZONI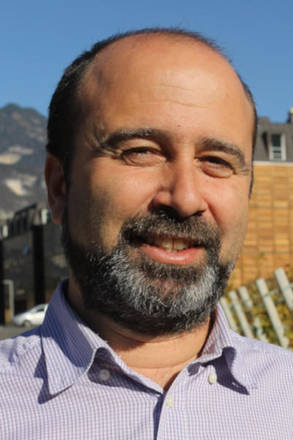 In Charge of

Phone

0461615144

E-mail

valerio.mazzoniSPAMFILTER@fmach.it

Website

Publication
Valerio began his entomological activity as taxonomist of the Auchenorrhyncha insects group. He dedicated his early career in biodiversity subjects, especially in agroecosystem environments of Mediterranean lands. Nowadays, as FEM researcher, his activity involves several aspects of behavioural entomology, with particular concern to the communication of insects. Biotremology is his main field of study, and the mating communication by means of vibrational signals is the centre of his research activity. The characteristics of the signals, their transmission through plant tissues and the related insect behaviour are investigated in context of agricultural ecosystems. The ultimate goal is to invent and develop innovative methods of pest control through behavioral manipulation, such as the vibrational mating disruption.
Curriculum Vitae
Valerio Mazzoni graduated in Agricultural Sciences at the University of Pisa in 2000 with a thesis in Entomology. He defended the PhD in 2005 in "Sciences of Vegetable Productions" with the dissertation of a thesis on the ecology of planthoppers and leafhoppers in the vine agro-ecosystem at the Department of Tree Science, Entomology and Plant Pathology of the University of Pisa.
In 2005 he was granted by the Pisa University for a research on the "Eco-Ethological studies on the role of Rhynchota Auchenorrhyncha on health and production of vines".
During the biennium 2006-07 he has been working at the National Institute of Ljubliana (Slovenia) where he entered into the field of Biotremology, with special focus on the mating communication of the leafhopper Scaphoideus titanus.
Since 2008 he is employed, as researcher, at Fondazione Edmund Mach of San Michele all'Adige (Italy), being in charge of the Laboratory of Bioacoustics and, since 2016, of the unit of Agricultural Entomology.
He is the unique convener of the International Symposium of Biotremology.
Websites
International Symposium on Biotremology