Plant pathology and applied microbiology
Research unit (PVMA) - sustainable crop protection against pathogens and conservation of biological soil fertility.
The mission of the research unit is the reduction of chemical inputs in agriculture (fungicides and fertilizers), developing low-risk alternatives based on biodegradable molecules, beneficial microorganisms and novel tools for disease prediction and control.
Antifungal products synthetized by microorganisms and plants, beneficial microorganisms (biofungicides, biofertilizers and biostimulants) are studied to find innovative disease control methods. The mode of action and the production protocol are optimized. Moreover, the absence of negative impacts on human health and the environment are investigated.
Sustainable plant protection is also based on the rapid disease prediction and use of optimized agronomic practices. Advanced diagnostic approaches and disease modelling based on molecular methods are developed to predict the risk of emerging or invasive pathogens and to assess the soil microbial quality due to possible changes of climatic conditions and agronomic practices.
Main publications
Projects
INTERFUTURE - From microbial interactions to new-concept biopesticides and biofertilizers - H2020 Marie Sklodowska-Curie Innovative Training Network (MSCA-ITN-EID)
RELACS - Replacement of contentious inputs in organic farming systems - H2020 Research and Innovation Programme
RhizoTalk (Ana Bejarano Ramos ) - Decrypting the role of bacterial signals in microbial interactions to enhance Lysobacter establishment in the rhizosphere – H2020 Marie Skłodowska-Curie Individual Fellowship (H2020-MSCA-IF)
MePS - Sustainable orchard - Autonomous Province of Trento's 'Programma di Sviluppo Rurale 2014-2020' within the framework of the European Innovation Partnership 'Agricultural Productivity and Sustainability'
---
Person in charge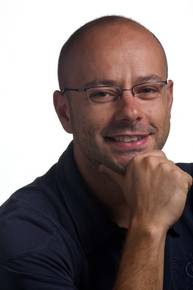 Phone 0461615411
E-mail michele.perazzolliSPAMFILTER@fmach.it
---
Staff