Farm corps
The company area has undergone in time important consistency and functionality variations; today it is divided into numerorus Farm Corps located not only near the headquarters of San Michele, but in all the major agricultural districts in Trentino. The main species cultivated are grapevines (60 hectares) and apple trees (35 hectares); there are also plots of pear, cherry, apricot and small fruit.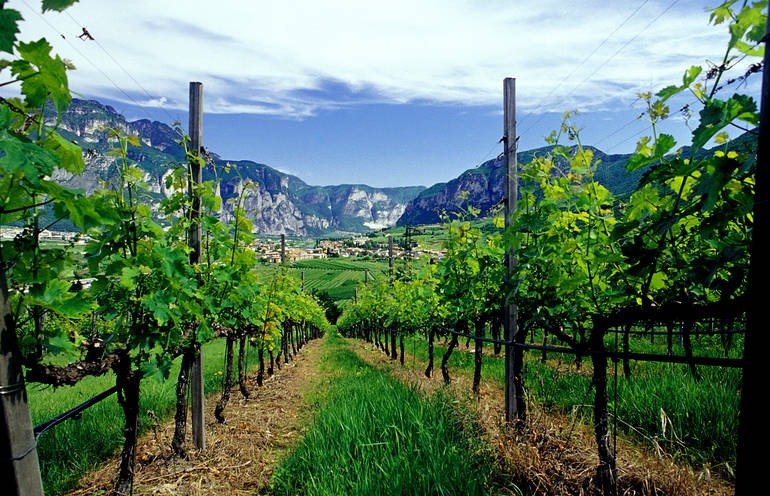 Each plot has a precise destination derived not only from the production needs but also by the many experimental needs and educational facilities. The broad lines it is possible to identify three types of land:
Productive vineyards and orchards (43 hectares): are performed experimental tests only if it is compatible with the preservation of the crop (Uva → Crop).
Mixed vineyards and orchards (47 hectares): the experimental activities conducted partially affect the production (agronomic tests, tests of defense against varietal, cultivation techniques, etc.).
Experimental vineyards and orchards (30 hectares): the production is absent and/or irrelevant (collections, fields of breeding, etc.).